Why Reusable Water Bottles Make Great Promotional Products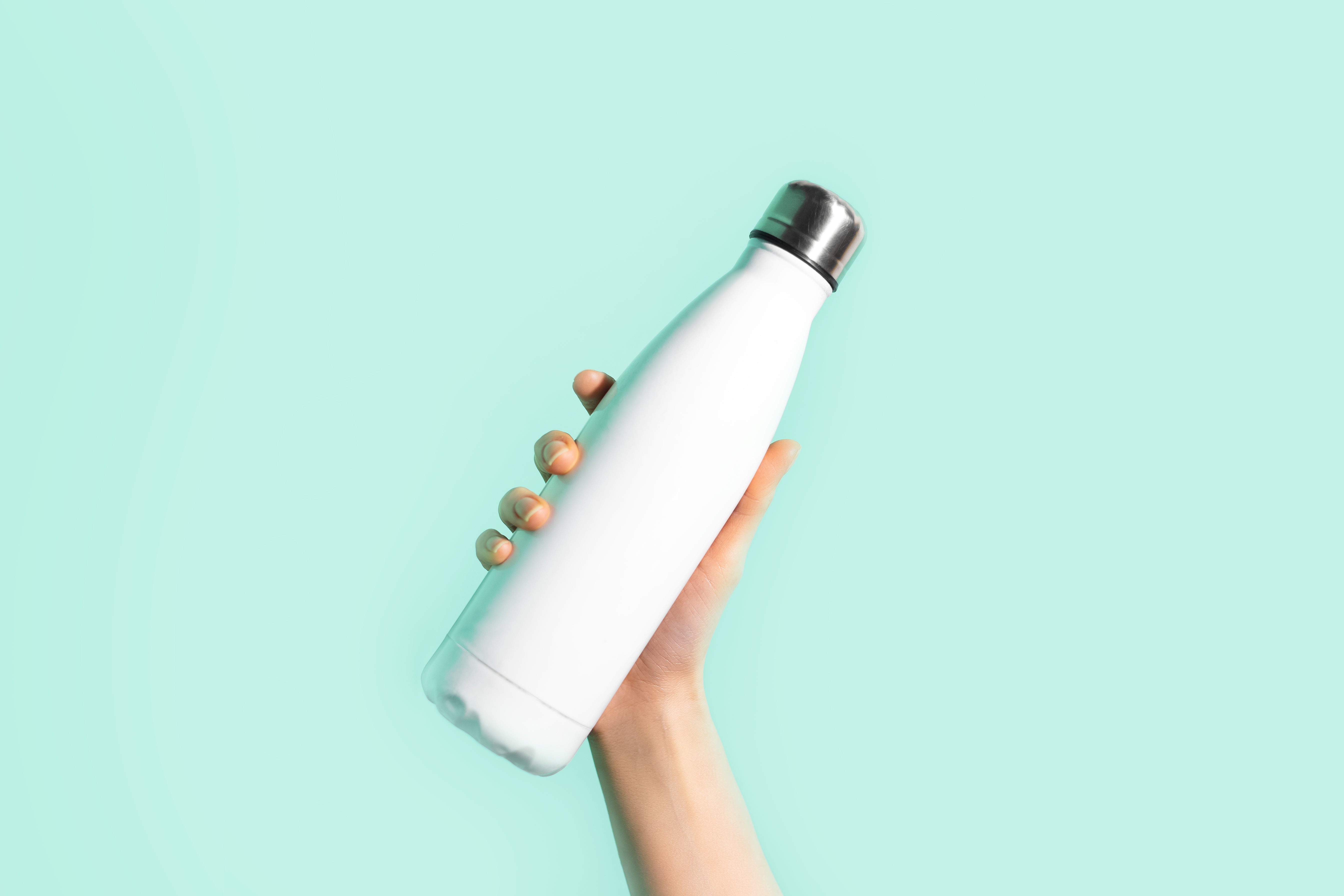 Marketing comes in many different forms, and one effective method has always been promotional products. But with so many types of products to choose from, increased competition and consumers having high expectations it can be difficult to navigate the world of branded merchandise.
If you are looking for an impactful, affordable and sustainable way to grow your business and promote your services or products, then reusable water bottles are a great option.
Our new collection of eco-friendly drinkware includes reusable water bottles that can be custom-printed with your company branding or bespoke artwork.
They are the perfect promotional product for networking events and exhibitions or for corporate gifting at client meetings or when onboarding new employees.
Here are just a handful of reasons why your business would benefit from promotional water bottles…
Plastic-free water bottles are great for the environment
There is more pressure than ever on businesses to demonstrate sustainability and put more tangible solutions in place when it comes to corporate social responsibility. Plastic-free water bottles as a promotional product are one way of accomplishing this.
An estimated 16 million plastic bottles in the UK end up in landfills, incinerators or our natural environment, such as the ocean. The best way to combat the plastic pollution that is harming our planet is to reduce the amount of plastic waste that we are producing as a society; providing a plastic-free alternative to PET water bottles is the perfect place to start.
By creating branded reusable water bottles to promote your business, you are offering potential (or existing) customers or clients a sustainable product that they can implement into their day to day lives making the switch from harmful single-use plastics.
This will also help boost the reputation of your business as you are encouraging sustainable practices.
Refillable water bottles promote a healthy lifestyle
As well as promoting sustainable living, refillable water bottles also aid in living healthier by making it easy for people to stay hydrated on the go.
It's essential, as humans, that we drink approximately 2 litres of water a day but this can be challenging when you live an active lifestyle that requires you to be outside or travelling on a regular basis.
Promotional refillable bottles will help align your business with healthy living by giving your audience a product that they can use to ensure they are drinking enough water no matter where they are.
Businesses can increase brand visibility with printed water bottles
The most effective promotional products are those that can do two things well – leave a lasting impression that establishes brand recall and spread a clear message to the right people.
Reusable water bottles definitely achieve the latter with ease.
They can be custom-printed with your branding or bespoke artwork using screen printing or laser engraving on the bottle surface.
This large print area offers you the opportunity to display a coherent message to all those who see it, and it has the potential to be seen by many thanks to the nature of sustainable water bottles.
As a travel-friendly promotional product, custom-printed water bottles are often taken to the gym, on the commute, to work, on trips; in fact, they are transported almost any and every where that one may go throughout the day.
This means that your promotional water bottle can receive hundreds and thousands of impressions over its lifetime because it will be seen by anyone that the user encounters on their travels whilst they have the product in hand.   
Reusable water bottles are long-lasting promotional products
As mentioned above, it is also important for promotional products to leave a lasting impression and creating merchandise that is practical and has a long lifespan is the best way to do this.
The purpose of a reusable water bottle is to be used time and time again in all situations and environments; this means that it has to be durable in order for it to remain usable for a good length of time.
As a result, printed water bottles can be kept for months, even up to a year, which means that your message (or branding) will be seen by the user over and over again throughout that time.
There is high demand for sustainable water bottles
Finally, there is no real value in a promotional product if it isn't something that people actually want, need or have any desire to own. This will only result in them throwing it away or rejecting it completely.
Therefore, you need to consider if there is a demand for the promotional product that you are investing in otherwise it is not a smart marketing decision.
Sustainable water bottles meet this requirement for several reasons: they are a stylish accessory, they are functional and they appeal to everyone.
This means that no matter what purpose you want your promotional water bottles to serve, you can always get good results because the recipient will have a use for it.
If you want to create an impactful, practical and eco-friendly promotional product then explore our range of sustainable drinkware.
You can print or engrave your bespoke artwork onto any product in this range and quickly create stylish and high-quality branded merchandise that can work as a corporate gift or promotional product for events.