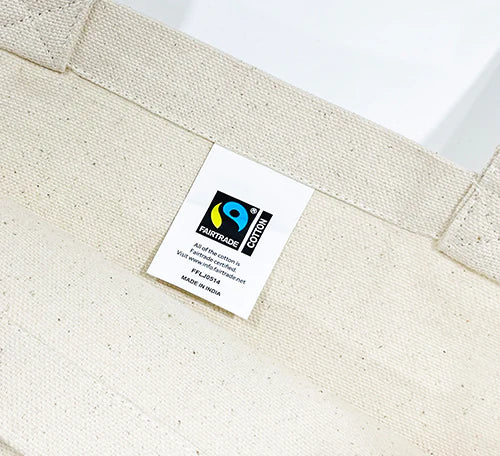 Ethical In Every Way
Fairtrade is one of the most recognised and trusted sustainability labels in the world. It is a global organisation that is co-owned by more than 1.8 million farmers with the aim of transforming the way trade works. The purpose of this certification is to establish fair and sustainable trade relationships between small-scale farmers in third world countries and the global buyers or distributors who may be purchasing from them.

Our Fairtrade collection are plain reusable bags made from cotton that has been certified by Fairtrade. This means that they meet the rigorous standards set by Fairtrade to help better the lives of the people who grow the cotton and manufacture the finished fabric. It is one of our most ethical ranges that looks good whilst doing good for people and the planet!
View The Range
Why We Love Our Fairtrade Bags
Fairplay
Fair prices are paid to farmers who grow the cotton
Organically Grown Cotton
The cotton is grown without the use of toxic chemicals
Ehical Work Conditions
Factory workers are paid and treated fairly
Durable & Reusable
All the bags are long-lasting and hard-wearing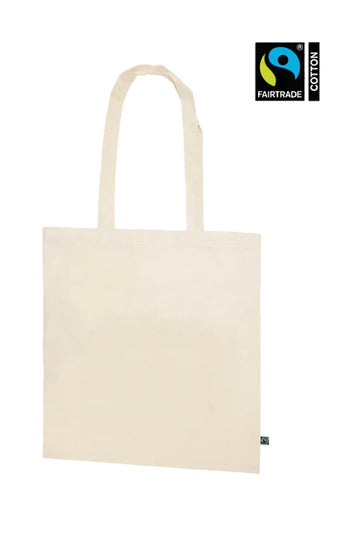 Arum Fairtrade Cotton Bag
Made from ethically sourced cotton, Arum is a 100% Fairtrade tote bag. This stylish, eco-friendly bag is made for everyday use with long handles that enable you to comfortably carry it by your side all day long. Arum is a high quality, sustainable and long-lasting cotton bag suitable for carrying books, shopping and heavy-duty items.
Product details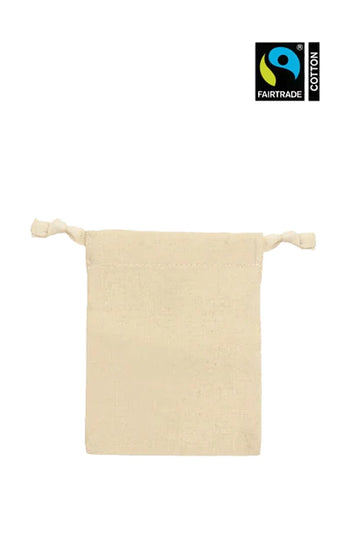 Hazel Fairtrade Cotton Pouch
Our Hazel Fairtrade Cotton Pouch is the finishing touch that you have been missing!  Made from Fairtrade certified cotton and with a drawstring closure, this pouch
is a durable, high-quality alternative to plastic and other harmful
materials. You can even add your branding or bespoke artwork using one
of our many printing techniques .
Product Details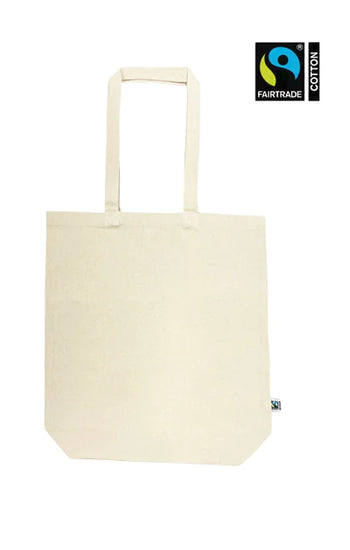 Rowan Fairtrade Canvas Bag
Made from ethically sourced canvas, Rowan is a 100% Fairtrade tote bag.  This stylish, eco-friendly bag
is made for everyday use with long handles that enable you to
comfortably carry it by your side all day long. Whether you are using it
to carry books to university or your grocery shopping, Rowan is a high quality, sustainable canvas bag that is built to last.
Product Details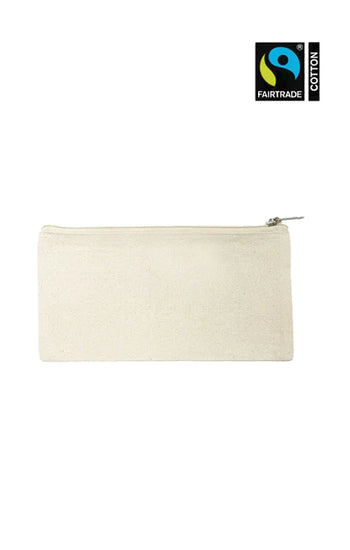 Aspen Fairtrade Canvas Pencil Case
Our Aspen Fairtrade Canvas Pencil Case is the ultimate eco-friendly home for stationery, make-up and more. This multipurpose zip pouch is made from organic canvas and is a great gift for school children, university students and art lovers. Add your bespoke artwork or branding to create a promotional pencil case that will impress clients, customers and employees!
Product Details
Why Choose Fairtrade Bags?
By investing in Fairtrade bags
you are championing a system that aims to support small-scale farmers by providing them with a secure and stable income. The goal is to create a guarantee of fair prices and humane working conditions for both farmers and factory workers alike.
This also benefits the environment as the use of pesticides, toxic
chemicals and GMO seeds is often a consequence of farmers being forced
to cut corners on quality and sustainability in order to meet
unrealistic demands. By offering fair payment and wages, consumers
receive a better product created in a more sustainable way.
Lower social costs yet higher social benefits
No use of harmful, toxic chemicals
Longer and stronger fibres which makes softer and more durable bags
Washable, reusable and customisable
Did you know?
The environmental impact of Fairtrade cotton is 5 times lower than conventional cotton yet only 13% of the world's cotton is produced sustainably.
Read more
When did Fairtrade begin?
Fairtrade was started in response to the dire struggles of Mexican coffee farmers following the collapse of world coffee prices in the late 1980s. The UK arm of Fairtrade was established in 1992.
Read more
When did Fairtrade begin?
Ecoduka hold large quantities of stock here in the UK, and so we can design and ship your order within a very short timescale. Whatever your requirements we are guaranteed to be able to assist. Whether you need cotton bags or jute bags, small, medium or large, printed or plain.
Product Details
Plain or Printed Bags
Do you need bags custom branded? Why not print your logo onto one of our Fairtrade bags or pouches. Screen or transfer print. Print on one or two sides, within our UK print area. Free visuals and proofing. Lead time 5-10 Working Days.
Read more
Who are Fairtrade?
Fairtrade is a sustainability label that aims to better the lives of the people who grow and create the things that we love and use on a daily basis. When a product or business meets the stringent standards outlined by Fairtrade it will earn the ertification. It is only applicable to small-scale farmer organisations for certain products such as coffee, cocoa, cotton and rice.
Some of the social, economic and environmental guidelines
that need to be met include decent working conditions, a ban on child labour, forced labour and discrimination, fair payment to farmers, a stable income for workers and an extra sum of money being paid on top of the selling price to invest in business or community projects.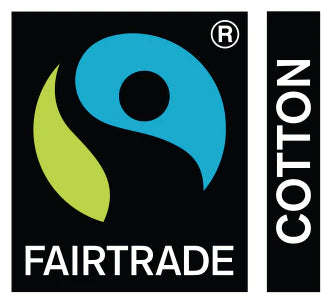 Frequently Asked Questions
How does FairTrade work?
The Fairtrade certification system is rigorous and independent to ensure that only those in full compliance with Fairtrade guidelines receive the certification.Producers, traders and companies are audited by independent certifiers against Fairtrade's economic, social and environmental standards including that producers receive the Fairtrade Minimum Price and Premium.
How do I know if a product is Fairtrade Certified?
Our Fairtrade certified bags have an outer woven label that displays the Fairtrade symbol.