How To Have An Eco-Friendly Halloween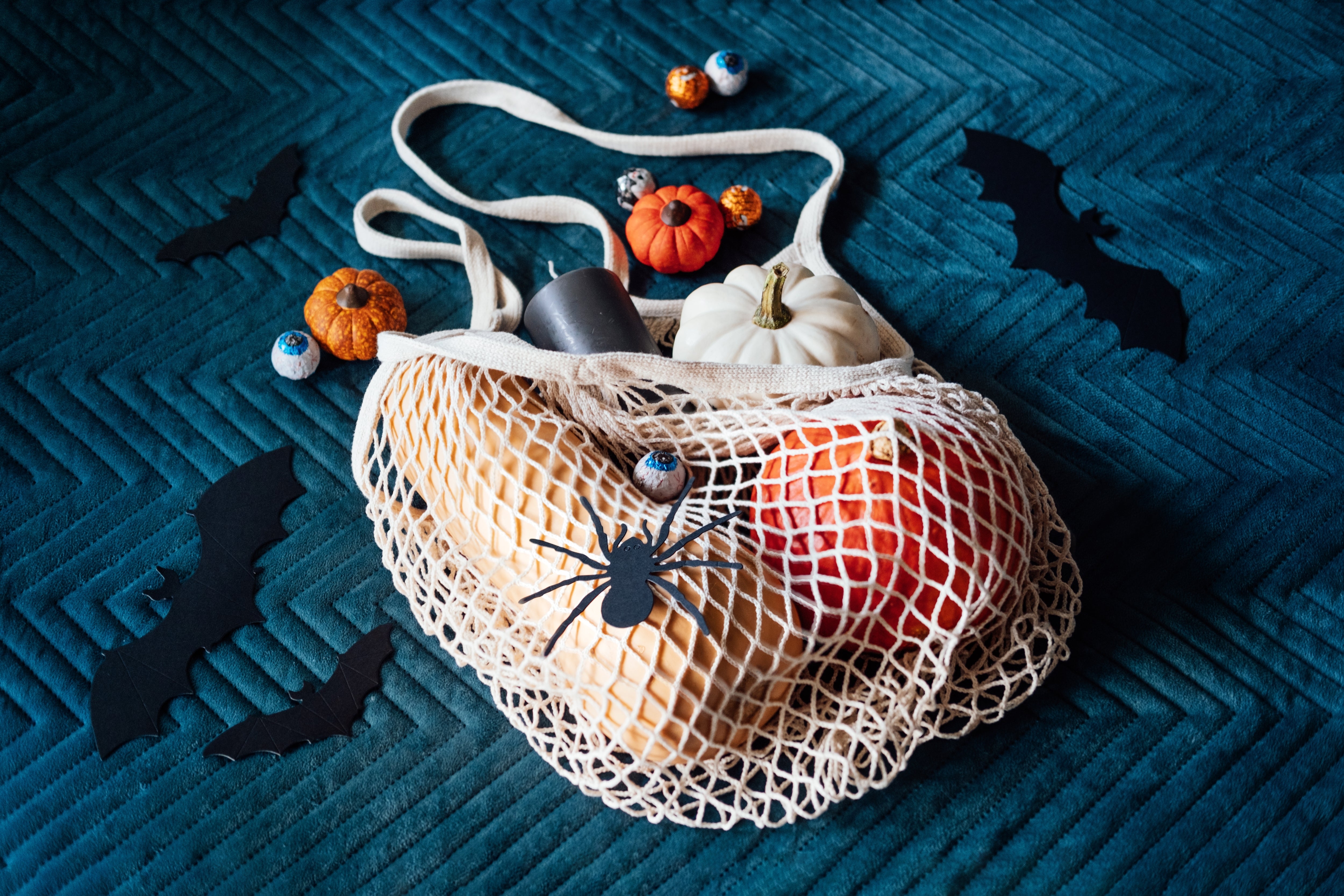 Holiday season and celebrations can be quite wasteful with all the gifts, plastic decorations and excessive food consumption. Halloween is no exception.
There are many ways to tackle this and by embracing greener practices when it comes to celebrating this occasion, you can greatly reduce your impact on the planet.
Buy organic and locally-grown pumpkins
What is October without a pumpkin or two?
Whether you are using them to decorate your home or to cook for dinner, pumpkins are synonymous with autumn as it is the season in which they are harvested. However, as with any food that is grown, the most eco-friendly option is to shop organic. Organic pumpkins have been grown without the use of any harmful chemicals which is better for the planet and for your health.
It is also a good idea to look for locally-grown pumpkins to reduce your emissions. These can be found at farmers' markets, local grocery stores and even in some larger supermarkets (just check the label first).
Don't throw your pumpkins away
A shocking 12.8 million pumpkins are thrown away in Britain every year and this is, largely in part, due to the fact that many people don't realise that here are many ways to make use of a pumpkin instead of disregarding it as waste.
You can roast the pumpkin seeds to make a nutritious snack, the flesh of the pumpkin can be used to make a pumpkin soup which is very satisfying this time of year, and you can even peel and cut up the pumpkin then roast it and add it to a salad.
Keep any gatherings eco-friendly
Halloween is the perfect excuse to socialist and get together with friends and family.
If you have decided to host a Halloween party, then find little ways to keep it as green as possible by reducing waste which can often be a huge side effect of parties.
You can provide labelled recycling bins for guests so that they know where they can sustainably dispose of their rubbish, provide reusable cups or cutlery rather than single-use ones and don't overdo it when it comes to food and sweets as buying too much may result in a lot of it getting thrown away.
Go plastic-free trick or treating
Get rid of the plastic bags or buckets that are so commonly associated with trick or treating and opt for a reusable tote bag instead. You can even add an element of fun to it by encouraging your children to decorate their bag before they head out.
This is a great way to reduce the amount of plastic waste that ends up in landfills and keep your carbon footprint low this time of year.
We stock a large range of reusable bags, including cotton totes and jute shoppers, and they are all perfect replacements for plastic bags and containers when trick or treating. We even supply a range of colours so you can match it with your costume or theme it with the traditional Halloween colours, and we have a number of sizes to choose from too.