Getting Back To School Sustainably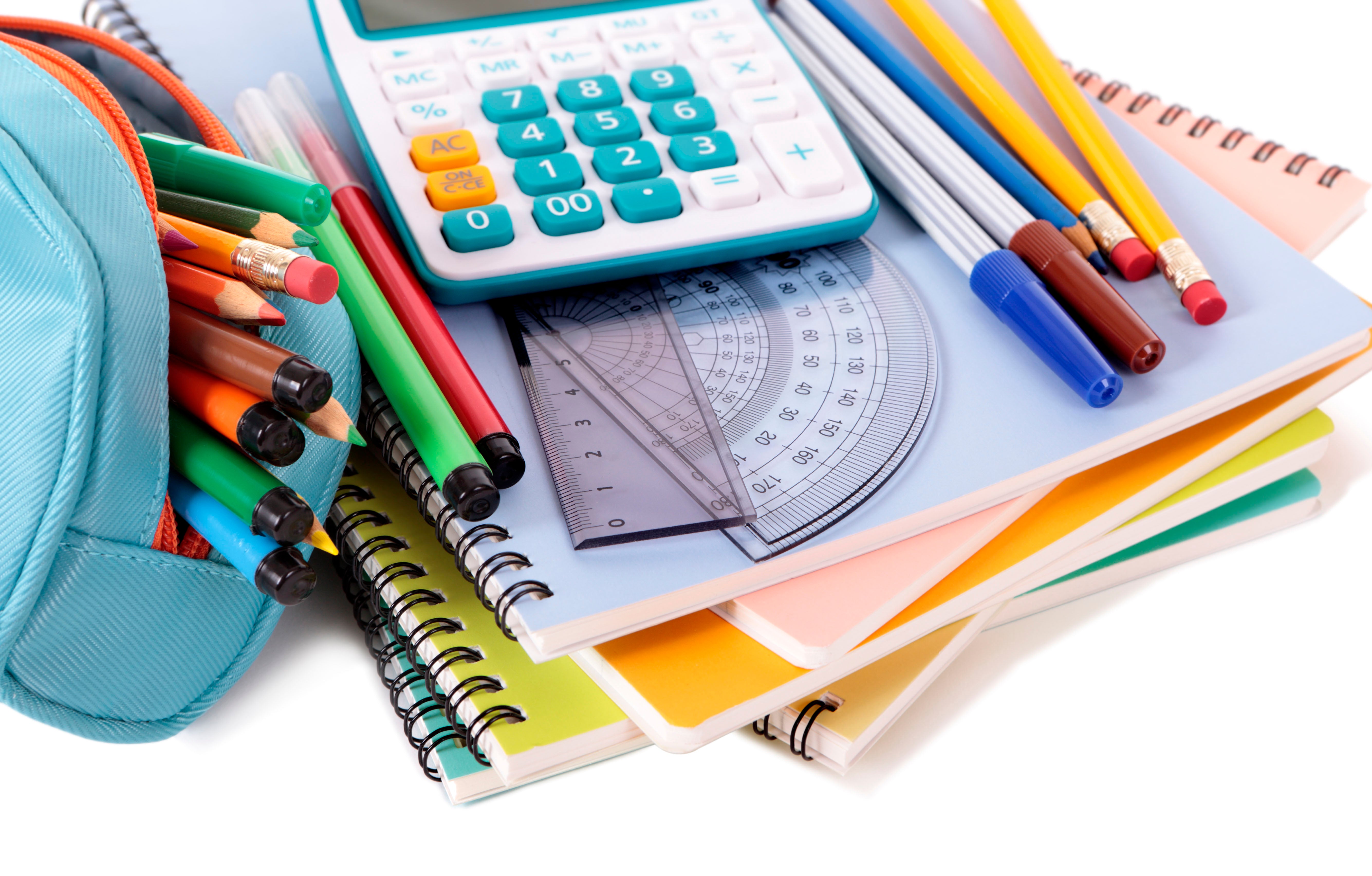 The summer break may not have been filled with the sunny skies and heatwaves that we were all hoping for and just as quickly as the six week holiday arrived, it is now time to start getting the kids ready to head back to the classroom for a brand new school year.
But, as with every part of our day to day lives, it is important to consider how we can do this more sustainably.
The very nature of 'Back To School' campaigns and marketing is lead by consumerism with parents and guardians being encouraged to buy new school supplies and clothing. It has become an end of summer ritual for students to raid the shelves of their local supermarket or stationery retailers to stock up on all the things considered a 'necessity'.
Not to mention the act of literally going back to school often means more cars on the road and increased traffic at rush hour.
The negative impact that all of this has on the environment is huge but one that can be combated by making smarter and more considered decisions when getting ready to go back to school.
Repair and Re-wear
Children can go through clothes quickly; they outgrow their clothes at such a fast rate that you often find yourself having to buy a whole new wardrobe every season. But one of the other reasons for having to purchase a new school uniform every year is that children always find a way to rip, tear or ruin their clothes.
Instead of reaching for your purse every time a new school year approaches, ready to replace all of the items that you consider to be no longer wearable, reach for a sewing kit. If the clothes still fit then they might be capable of being saved with a little DIY. This can save you a ton of money and time whilst doing good for the planet.
Shop Sustainably
Shopping in preparation of a new school year is unavoidable. Whether you need to stock up on school books or buy new shoes because the pair from last year are now two sizes too small, there will always be a list of some sort that needs ticking off to ensure you have everything you need for the new school year.
This doesn't have to be a bad thing if you make sure that you shop sustainably.
By this we mean:
Purchase your reading material from second-hand book stores or hire them from a library
Where possible, shop at thrift stores or buy pre-loved goods
Shop from stores that have ethical practices and eco-friendly principles
Buy as many reusable, recyclable and organic products as possible
Don't Buy More Than You Need
It's easy to get carried away and feel as though you need to stockpile as many pens as possible because they are always running out or going missing and nothing is worse than not being able to find a working pen when you need it.
However, over-consumption is a huge problem during the back to school period and many people end up buying 10% more than they actually need.
Before you head to the shops with your list, take an assessment of what you already have and what you actually need to buy as a result then stick to it and don't get taken in by the special offers and discounts that you find in stores.
Carpool To Cut Carbon Emissions
If your children are young or live quite a distance from their school, then taking them to and from school in a car is often safer and more convenient and cost-effective.
Although reducing carbon emissions caused by long car journeys is important in tackling climate change – as displayed with the introduction of clean air zones and congestion charges around the UK – sometimes they are unavoidable. The solution, though, is simple.
Carpooling is a popular and growing trend where drivers pick up passengers along their journey when everyone is heading for the same destination. This means that instead of three people taking three separate cars to make the same journey, they all take one.
If you live in the same area as some of your child's classmates, or if they live on the route of the journey, then carpooling is a great idea. You can pick up one or two children on the way to school and then drop them back home at the end of the day, reducing the number of cars on the road and cutting carbon emissions every day.
Take Public Transport or Walk To Avoid Unnecessary Car Journeys
Alternatively, children who are older, usually of secondary school age, should be encouraged to take public transport to and from school where possible.
This will significantly reduce the number of cars on the road and reduce carbon emissions – it is also usually more cost-effective and will help give your child a sense of independence.  
Better still, if they live only a mile or two from the school then walking is a great option especially during spring and summer when the weather is nice and the mornings are bright. It is not only a great way to keep cars off the road, it is also a form of exercise which can be beneficial before starting the school day.
Donate, Donate, Donate
Not only do we find ourselves buying a lot of new things in preparation for the new school year, but we also end up throwing a lot of things away; from the clothes that don't fit anymore to the bag that is no longer trendy, a lot of items end up in the bin to make way for these new purchases.
However, if there is nothing wrong with these items (i.e. they are still safe, wearable and in usable condition) then the bin should not be an option.
Donate clothes to charity shops and re-sell other used goods such as books and supplies so that you can continue the circular economy and extend the life of these things before it's time for them to be thrown away. Even then, make sure that you consider alternative options such as recycling or re-purposing.
We can get you started on your sustainability journey with our range of

 

eco-friendly Back To School products. This includes a

 

jute book bag,

 

canvas pencil case

 

and

 

reusable coffee cups

 

for whoever is doing the morning school run.It's the perfect introduction into sustainability and will ensure that you have the basics covered as well as educating your child on the importance of making more eco-friendly purchasing choices.