Everything You Need To Know About Oeko-Tex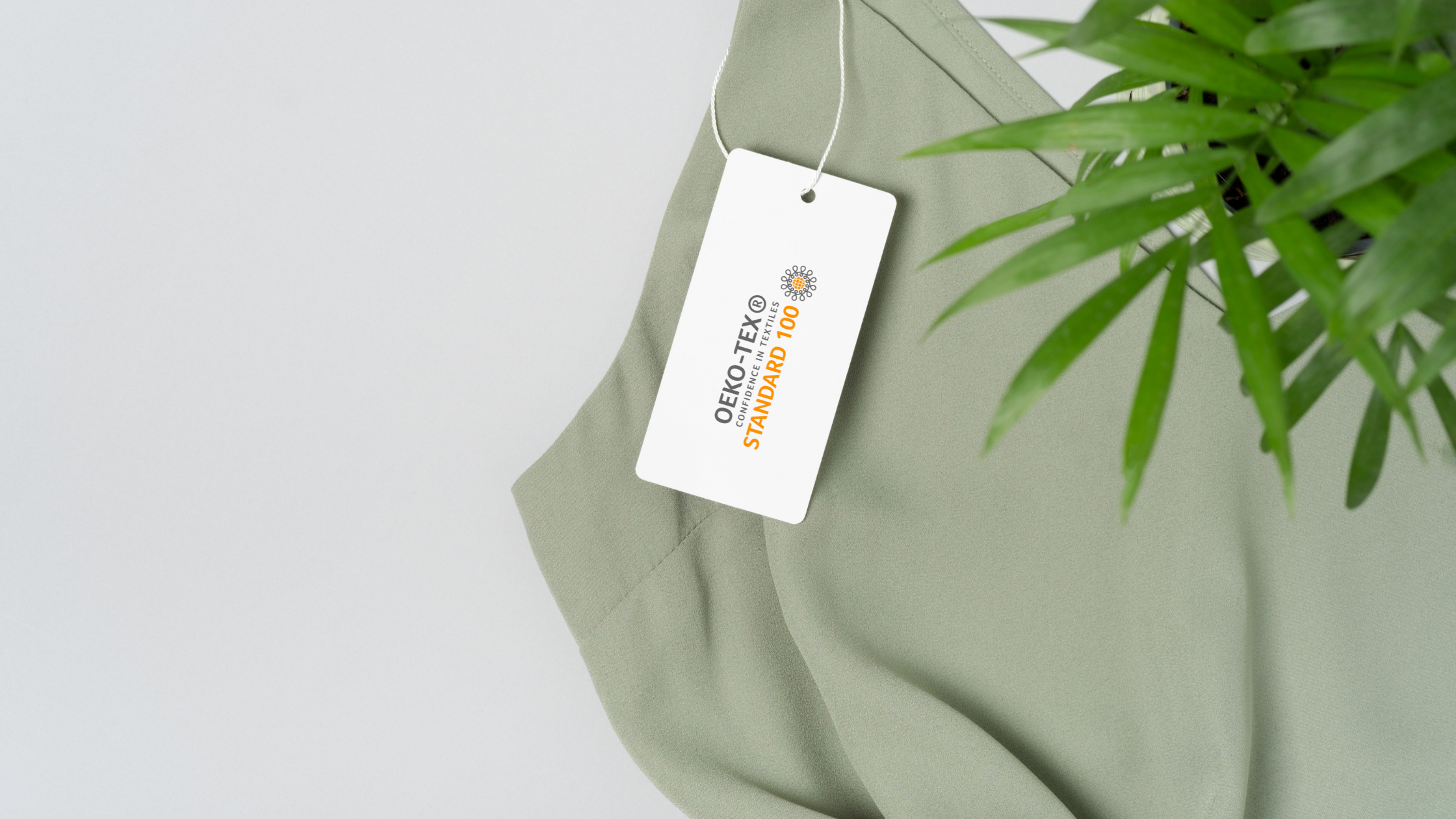 A common thread throughout our website, and one that makes up the core of our brand values, is sustainability. We pride ourselves on creating bags and products that are sustainable, but we don't expect customers to just take our word for it.
One of the most important things any business can do to support statements about sustainability and help consumers trust them and their claims, is earn certification from a reputable, third-party company.
This can then be displayed on the website and alongside products to show shoppers that they are purchasing from a business that they can believe in.
We have various certifications against our products and factories (which you may have already noticed) but the one that is featured most heavily is Oeko-Tex.
Oeko-Tex was founded in 1992 and now consists of 18 independent institutes in Europe and Japan that have set standards of sustainability in which businesses are tested against and certified.
Their mission, as outlined on their website, is to: 'create trust in textiles and leather and in their production.'
Essentially, they enable consumers and companies to make responsible decisions that protect the planet.  
The key aspect of Oeko-Tex that separates it from other textile labels is that the focus is on how fabrics are processed rather than how the raw materials are grown or where they come from.
What do the different Oeko-Tex certifications mean?
There are several types of Oeko-Tex certifications available and each one has its own tests and prerequisites that businesses need to pass in order to earn that specific certificate.
STANDARD 100 is the certification that we have and the world's best known label for textiles tested for harmful substances. It certifies that a company or product has met the specifications outlined by the standard of the same name.
This means every component within the textile article (buttons, zips, threads etc.) has been tested for harmful substances and is verified as harmless for human health.
This is a label of trust that isn't easy for manufacturers to gain so it shouldn't be overlooked or taken lightly when you see this next to a product.
Made In Green is another worldwide certification standard by Oeko-Tex that is traceable for all kinds of textiles and leather products. This label verifies that an article has been tested for harmful substances and that it has been made under environmentally-friendly processes and socially responsible practices. This means that it must be:
Sourced and manufactured using sustainable processes that optimize chemical management and wastewater quality
Tested for harmful substances to ensure that it is safe for consumers
Manufactured under socially responsible practices such as fair working conditions and a safe workplace
Every item that has a Made In Green label can be traced using a unique product ID or QR code which provides access to information regarding production facilities in which this article was produced.
STeP, which stands for Sustainable Textile & Leather Production, is a modular certification system for production facilities in the textile and leather industry. This includes a comprehensive analysis and assessment of the production conditions within this six areas: chemical management, environmental performance, environmental management, social responsibility, quality management, health protection and safety at work.
The aim of STeP certification is the long-term implementation of environmentally friendly production processes, social working conditions and optimum health and safety.
A fourth certification by Oeko-Tex is known as Leather Standard and, as you would expect by its name, it focuses on leather and leather goods at all production levels. The label verifies that the article doesn't use harmful substances and has met the strict criteria set by Oeko-Tex which is updated at least once per year.
Finally, Eco Passport is an independent certification system for chemicals, colourants and auxiliaries used in the textile and leather industry. During a multistep process, Oeko-Tex analyse whether each individual ingredient in the chemical product meets the statutory requirements and that it is not harmful to human health.
The label also gives transparent proof of which articles meet the criteria for ecologically responsible textile and leather manufacture. 
Not all of these certifications are usually relevant to one product which is why it is extremely rare to have multiple Oeko-Tex labels beside a single product.
How does a company receive an Oeko-Tex certification?
In order to earn an Oeko-Tex certification, a company must meet the standards as outlined for that specific standard.
All certifications are applied for voluntary and, to do this, the product manufacturers must supply samples of all components for analysis to a laboratory at one of the Oeko-Tex member institutes. Once these samples have been successfully tested for compliance, a declaration of conformity is signed and the certificate is issued.
Part of the certification process also includes an audit of the company's production facility which is conducted shortly prior to or after the certification being issued. These audits continue to take place at least every three years.
The Oeko-Tex Association complete annual checks of at least 25% of all issued Standard 100 and Leather Standard certificates to ensure continued compliance. This involves unannounced company visits and laboratory testing.
Certificates can be withdrawn if a company doesn't continue to uphold the standards under which they first received the certification.
Our Oeko-Tex certification
All of our reusable bags have received the STANDARD 100 by OEKO-TEX® certification which also means that the dyes we use are REACH compliant. This means that we do not use any harmful chemicals or substances at any stage in the production of our bags which is a big fear that consumers have when purchased dyed fabrics.
This was an important achievement for us as a company that holds sustainability principles at the forefront of everything that we do. Not only are harmful substances hazardous to human health but they can release chemicals that also have a negative impact on animals and the environment.
Being able to provide our customers with confidence in our products with the reassurance that they are not buying or using anything that is harmful to human health is something that we prioritise so that shoppers can feel comfortable when they shop with us.