The Best Children's Face Mask for 2021 (As Reviewed by Kids)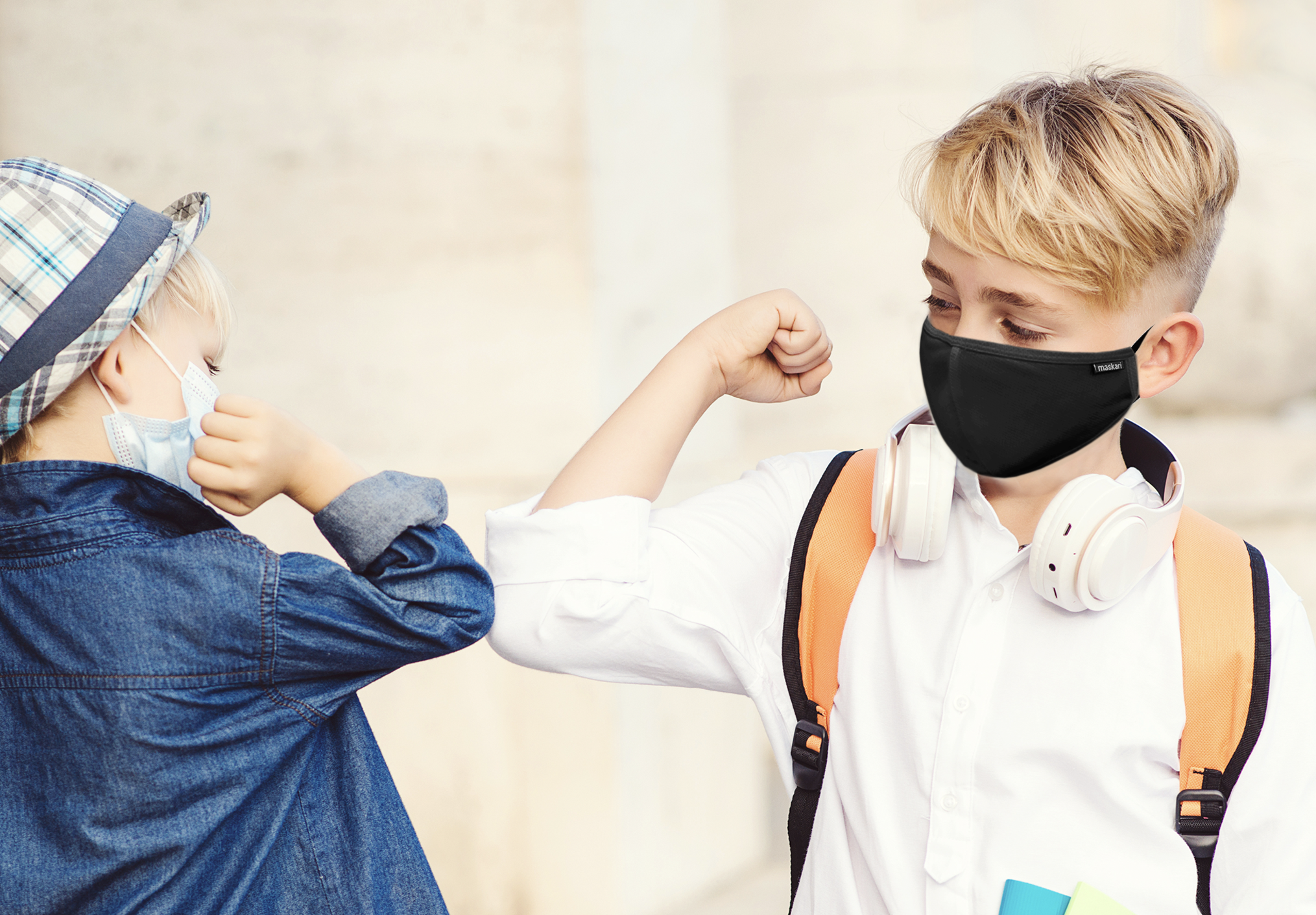 In the UK, children are returning to school, having been homeschooled since Christmas. Parents around the country have been cautious about the return, wanting to ensure that their children stay protected in classrooms and the playground. Masks and face coverings are not compulsive in schools, although the government has strongly advised that they are worn by teachers and schoolchildren.
At Ecoduka, we believe our children's face covering is one of the safest on the market. It is three-layered, with an antimicrobial middle layer to better protect against the virus (this antimicrobial technology has been tested 99.99% effective against SARS-COV-2). The masks include a soft cotton lining, for comfort, with adjustable loops to better fit your child's face. The cotton lining is ideal for children with sensitive skin and provides comfort for extended periods.
Since our children's face mask is available in various styles, we wanted to know which style was a favourite with kids. We distributed our masks, along with an antimicrobial storage pouch, to some children who are heading back to school this March. This is what they thought…
Charlotte, 12
The mask was comfy and let me breathe properly through it. It's thick as well, so I think it's probably safer than other masks. I really like the blue colour, it's very eye-catching and goes with my school uniform. The pouch is handy for when you take off the mask and need somewhere safe to put it. Usually, I'd just put my mask in my bag, but the pouch makes sure it stays clean.
Favourite: Royal Blue
Rating: 
Nick, 10
I feel really safe in the mask, it's better than the ones I'm used to wearing. I like all the different colours. The khaki one is really cool.
Favourite: Khaki
Rating: 
Robert, 11
I don't usually like masks, as I find them itchy and too hot. These are good because they're very soft, so don't scratch against my face. I found I could wear them for a long time, they are quite comfortable. I still prefer no masks, but these are good if you are out and have to wear one.
Favourite: Grey
Rating: 
Emma, 9
I liked the blue mask best, it's really colourful and I like the white straps. I think it looks safe and it's good that you can change the straps to the size you want. I also like the pouch, but I wish it was blue to match.
Favourite: Royal Blue
Rating: 
Ava, 8
The blue one is my favourite, but I like that you can pick other colours. Because there are five, you can wear one for each school day.
Favourite: Royal Blue
Rating: 
Sofia, 9
I think these masks are great for school, as they have a plain design. I can wear my patterned masks on the weekend and these ones when I go to school.
Favourite: Navy Blue
Rating: 
Jacob, 10
I really like the pouch, it means I can keep the mask in my pocket without it getting dirty. I like all the colours, but probably the blue one best as it's a bit more colourful.
Favourite: Royal Blue
Rating: 
Winner: Royal Blue
Average Rating: 
Purchase a children's mask, along with other back to school items, from the Ecoduka online store.