Reusable Masks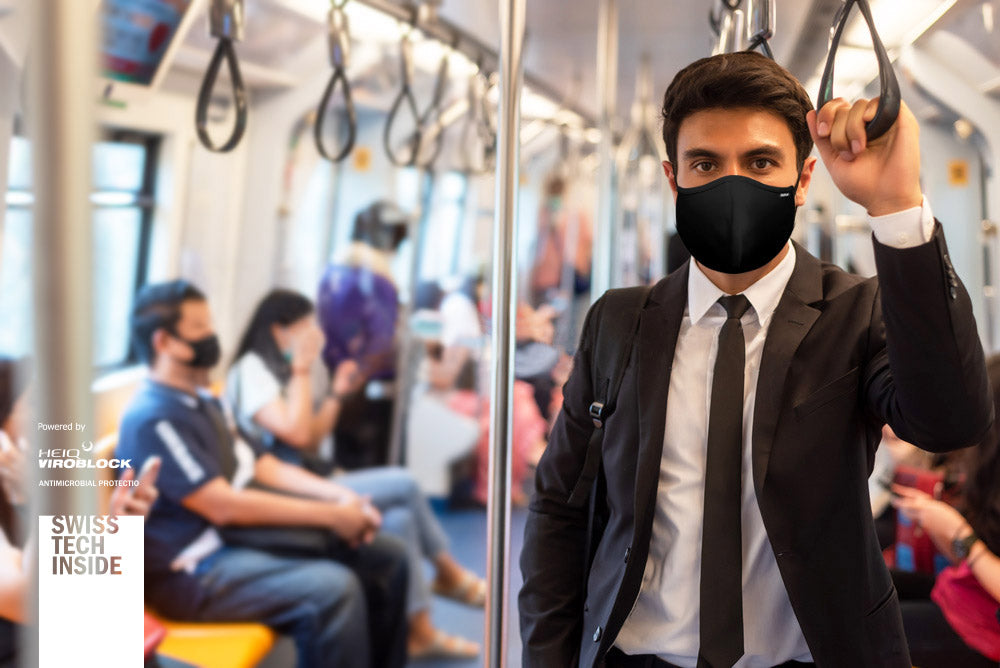 Antimicrobial Face Mask
Maskari reusable face covering
We have taken a lot of care to bring one of the safest non-medical face masks to you. The masks are treated with HeiQ agents that are made using intelligent Swiss textile technology.
The mask stays protected by the Antimicrobial treatment and can be washed (at 40°C) and reused for up to 30 times.
We have carefully chosen the right HeiQ treatment on each layer to ensure we can offer the best protection as well as maximum comfort to you.
BUY MASKARI REUSABLE FACE MASKS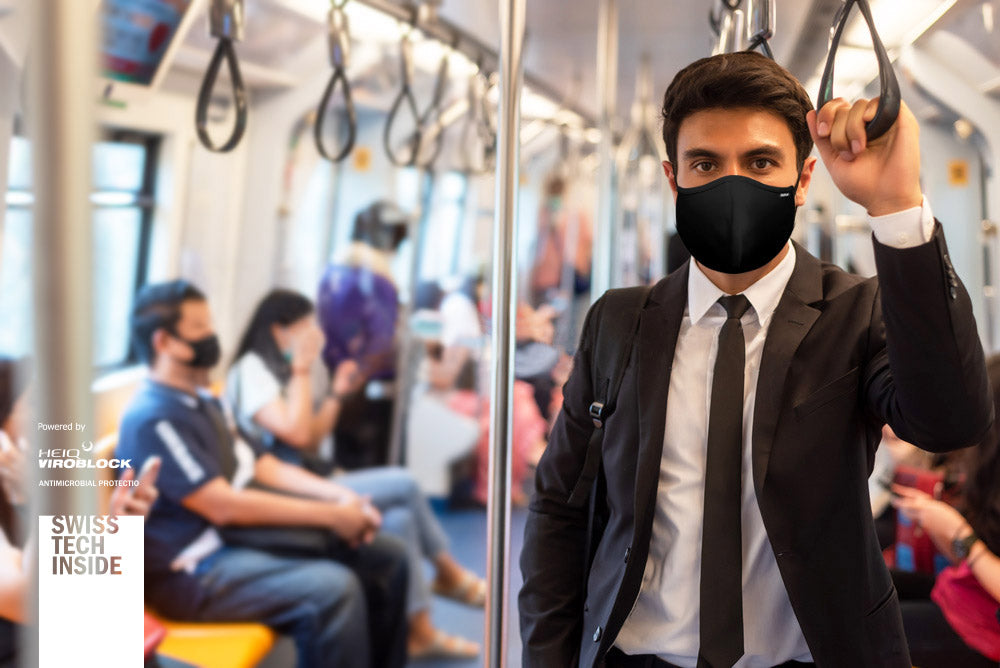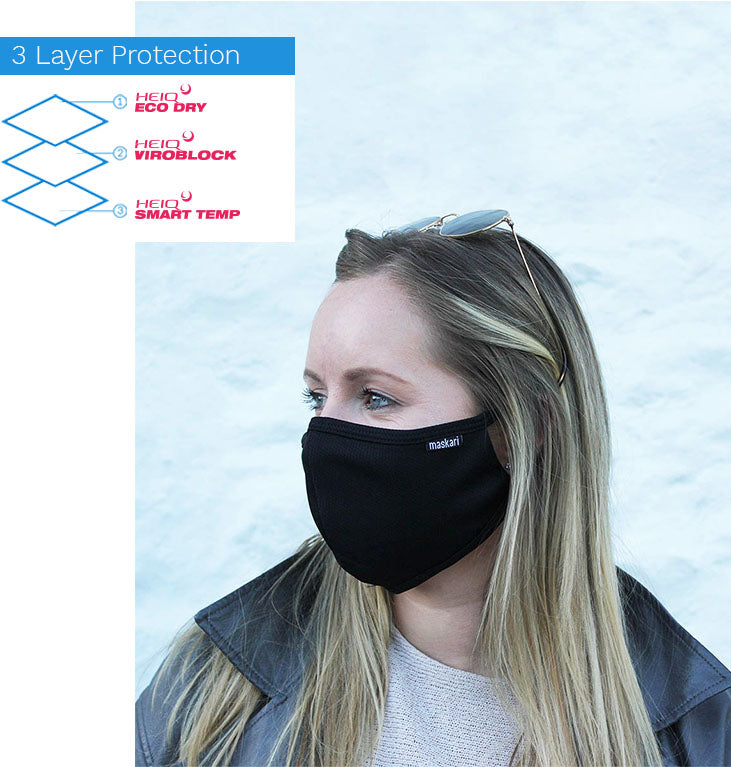 Swiss Textile Technology Treatments
3 Layer Protection
HeiQ Viroblock | HeiQ Eco Dry | HeiQ Smart Temp
Outer Layer
100% Knitted Polyester mesh, treated with HeiQ EcoDry to provide a high performance and sustainable water repellent. The treatment agent provides Fluorocarbon-free, durable and sustainable water repellency. It also ensures that there is a soft hand feel and preserves perfect breathability.
Middle Layer
100% Knitted Polyester, treated with HeiQ Viroblock to provide an Antimicrobial protection. This intelligent Swiss textile treatment technology has been actually tested effective against SARS-COV-2. It has demonstrated a 99.99% reduction in a laboratory within 30 minutes. HeiQ Viroblock's unique combination of their registered silver technology paired with their vesicle technology as a booster makes it a very effective antimicrobial agent.
Inner Layer
100% Soft Cotton Treated with HeiQ Smart Temp to offer help with temperature and moisture management to give more comfort. This treatment agent provides intelligent thermoregulation which is triggered by body heat. This allows the face-covering to remain cool by helping with temperature and moisture control. HeiQ's Innovative hydro-functional polymers provide a unique responsive material that changes its properties in response to temperature, dynamically evaporating moisture to complement the skin's natural ability to regulate body temperature for a continuous cooling effect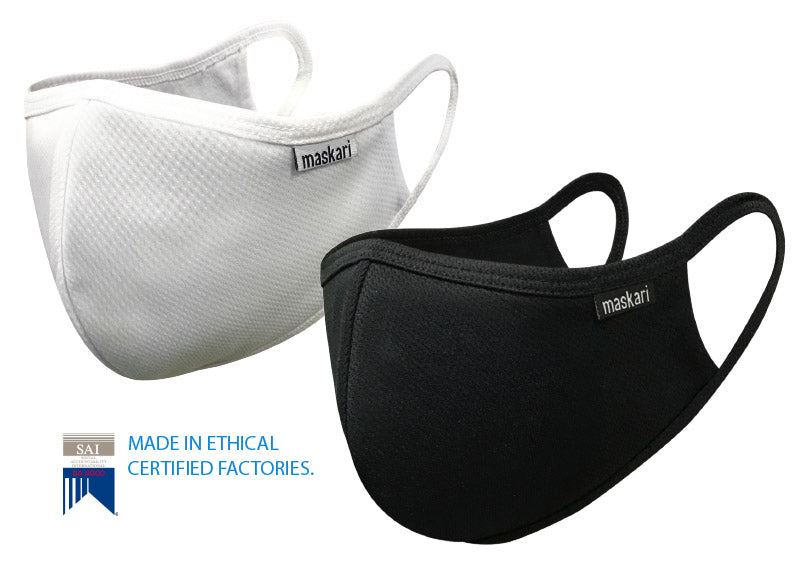 • Antimicrobial
• Antibacterial
• Reusable up to 30 times
• Washable at 40°c
• Water Repellent
• Powered by HeiQ Viroblock