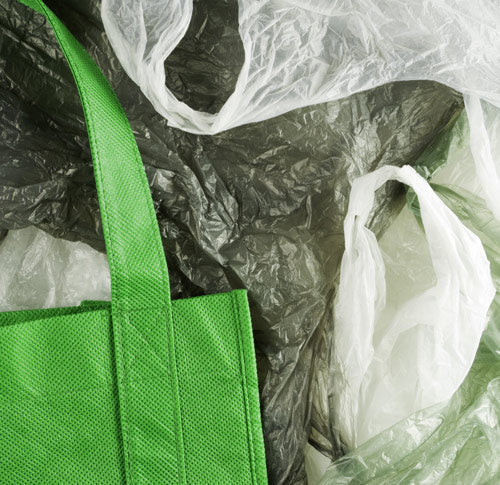 The Chemical-Free Collection
We're all well aware of the dangers caused by disposable plastic bags; they are littered or thrown in the bin ending up in landfills where they are blown or washed away into the sea which, in turn, causes a lot of harm to marine animals. In fact, 8 million tonnes of plastic waste ends up in the ocean every year, and it only seems to be getting worse. But it is not just what happens to plastic bags at the end of their useful life that is the problem, the production of the material is harmful to the environment too. This is why it is important to source materials that are as ethical and eco-friendly as possible from the moment they are harvested.
Our organic bags are made from natural materials that have been grown without the use of pesticides or fertilizers through a process that preserves biodiversity and soil well-being. Essentially, they are one of the most sustainable types of bags on the market making them the perfect replacement for harmful, single-use plastic bags.
Buy Now
Why We Love Our Organic Bags
GOTS Certified
Approved by the leading organic textile standard
Durable & Reusable
Can be used over a hundred times
Ethically Sourced
Approved by the leading organic textile standard
Customizable
Add your artwork or branding to create a promotional bag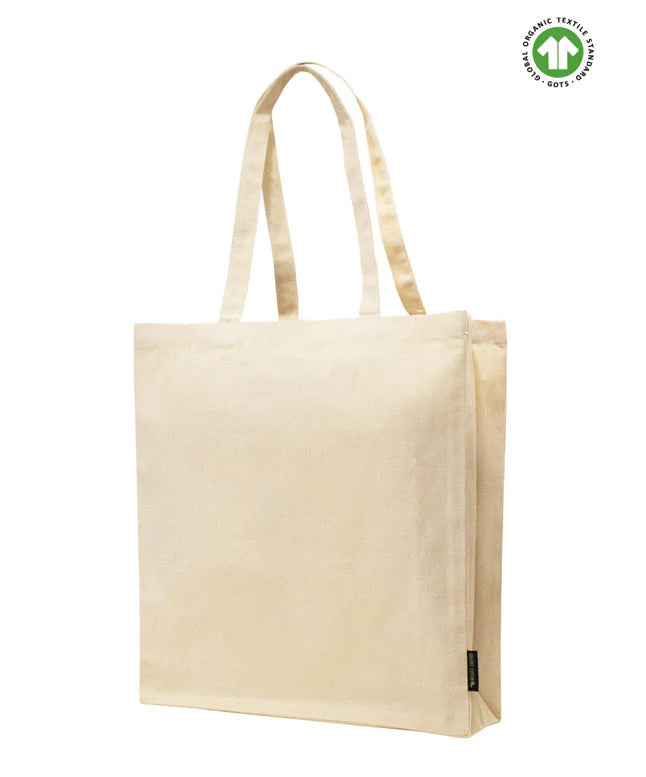 Organic Cotton Tote Bags
Carry your groceries, books and everyday essentials in one of our stylish tote bags made from 100% organic cotton. These eco-friendly reusable bags are available in a range of styles and offer endless possibilities when it comes to promotional merchandise for businesses.
Organic Tote Bags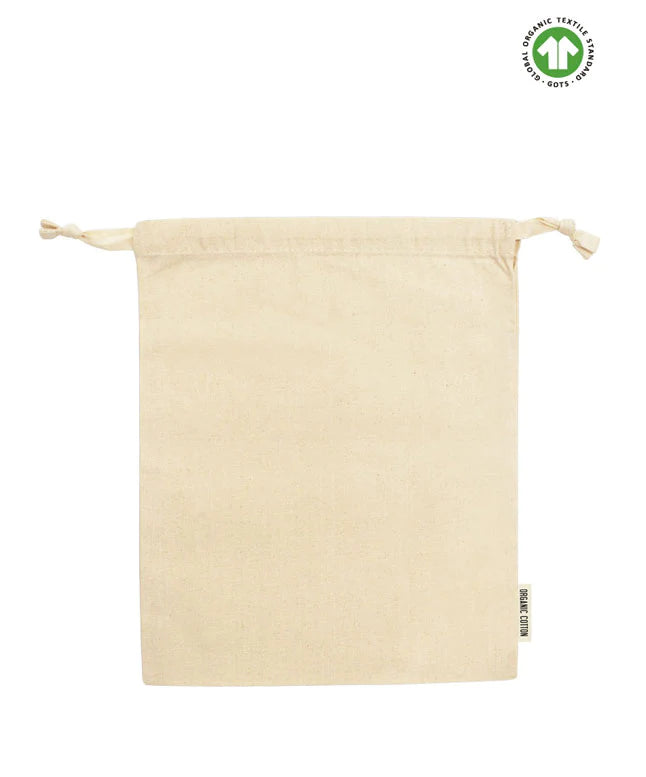 Organic Cotton Pouches
The perfect storage for rings, glasses, masks, sweets and more - our organic cotton pouches have drawstring closures and are available with mesh and in three different sizes. They also make for great product packaging and kitting for jewellery, beauty, hair and gifting companies.

Organic Pouches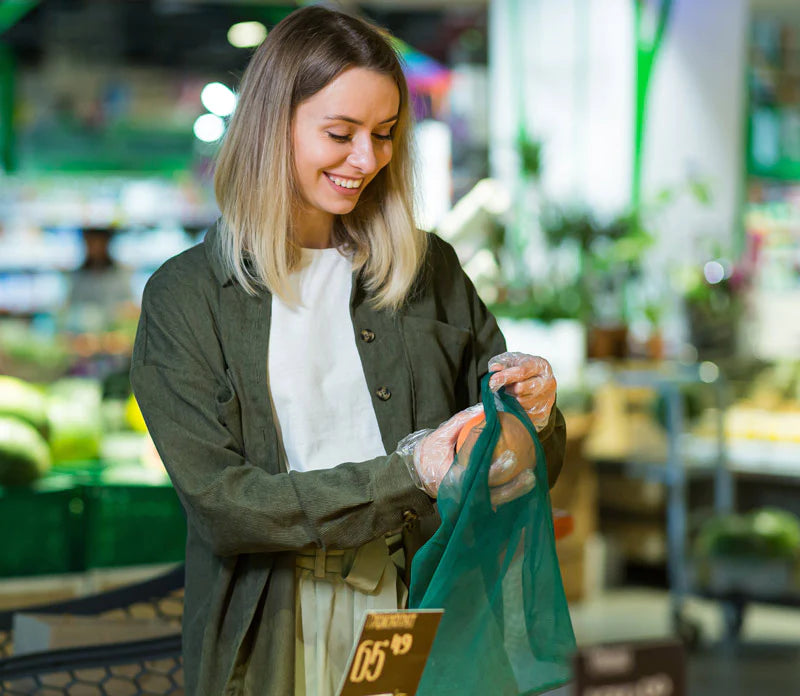 The benefits of our organic bags
Organic bags look good whilst doing good for the environment. They provide shoppers with a convenient and cost-effective alternative to plastic carrier bags when doing their weekly visit to the supermarket but can serve a multitude of additional purposes even acting as an everyday bag for work or running errands. All of our organic bags are fully-certified with the raw material being grown without the use of chemicals and the production process remaining free of harmful chemicals too. As a result, the fibres extracted from organically-grown cotton plants are longer and stronger than conventional cotton which results in a softer and more durable fabric. These bags can even be custom printed for businesses who need large quantity orders of promotional bags for their next event, corporate gifting, giveaways and more!
Can be recycled once they reach the end of their use
GRS certified and ethically sourced
High-quality bags that can be reused for years
Multi-purpose, spacious and stylish
Did you know?
Pesticides, which are a toxic chemical used to kill pests that may damage crops, can be found in up to 70% of the produce that we purchase and it has been linked to several diseases including cancer, ADHD and respiratory problems.
How is Organic Cotton harvested?
The cotton plant seeds are planted and rain-fed until the cotton is ready to be picked by hand. Farmers rely on rain to water their crops, rather than extracting water from the ground which can negatively impact local water supplies for communities.
The Process
UK Stock ~ Fast Delivery
Ecoduka hold large quantities of stock here in the UK so we can design and ship your order within a very short timescale. Whatever your requirements, we are able to help. Whether you need organic cotton pouches or laminated jute bags, small, medium or large, printed or plain.
speak to the team
Plain or Printed Bags
Do you need bags custom branded? Why not print your logo onto one of our organic bags or pouches. Screen or transfer print. Print on one or two sides, within our UK print area. Free visuals and proofing. Lead time 5-10 Working Days.
printed stock enquiry
Frequently Asked Questions
What are some of the benefits of organic cotton vs. conventional cotton?
Not only is organic cotton a more eco-friendly alternative to conventional cotton because it is made without the use of harmful chemicals, but it also comes from a rain-fed plant so it doesn't drain the water supply of the local community. The material itself is also softer and more durable and far more skin-friendly too.
Where do you source your organic cotton from?
Only 0.7% of cotton grown is organic and this is across 18 different countries. The most common are China, Turkey, Pakistan, Kyrgyzstan and India – which is where our organic cotton is sourced.
Are your organic bags biodegradable?
Yes, organic cotton is biodegradable so our organic bags (those that are not blended with anything else) are made from a natural material which means it will biodegrade over time.