Why Branded Bags Are A Great Marketing Tool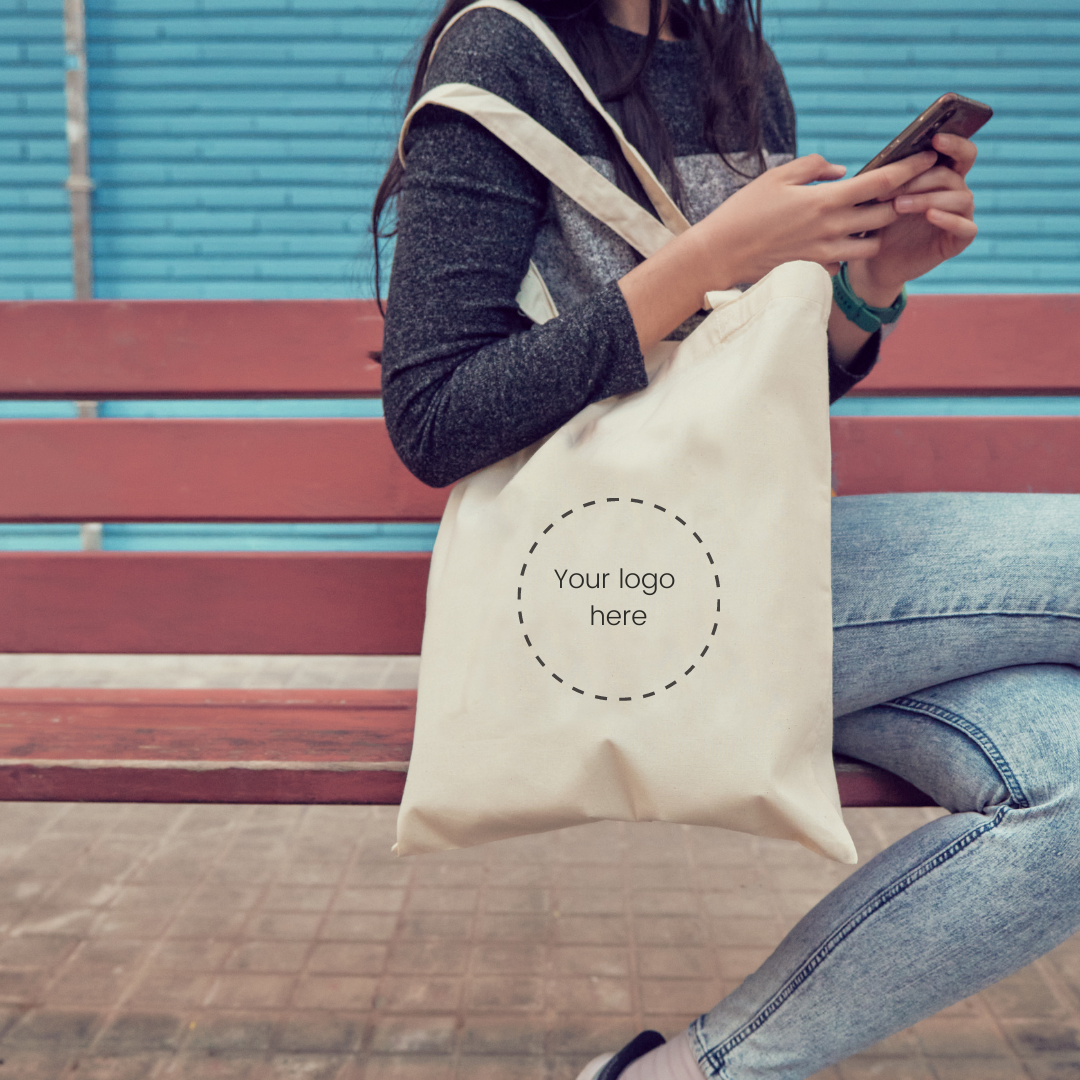 Businesses are always on the hunt for innovative and engaging ways to market their products or services and one tried and tested method that has been popular for decades is promotional products.
From keyrings to t-shirts, giving away custom printed items at events or when meeting new potential clients has always been an effective way of reaching a wider audience without being a huge cost, either financially or time-wise, on the business.
One of the most popular product options when it comes to branded merchandise are reusable bags.
Since the 1950s custom printed tote bags have been used as a method of marketing for businesses, big and small, across all industries, and it continues to be a favourite thanks to its effectiveness.
With the 10p charge on plastic bags and constant push for more sustainable living, reusable bags are more necessary than ever and have become increasingly popular over the last few years with an estimated 20-30 per household.  
This means that there has been no better time than now to invest in promotional bags as a tool for marketing.
Promotional bags are a useful item
The most important thing to consider when creating branded merchandise is how likely it is that the person it is being given to will hold on to it and use it.
In the case of reusable bags, they are a practical product that appeals to everyone. There are very few other promotional products that are useful to all demographics regardless of age, gender, household income, interests, occupation etc.
Consumers are likely to have a more positive opinion of your business if you provide them with something of use which could be why 50% of consumers are more likely to do business with the advertiser that gave them a printed bag.
Printed bags generate a lot of impressions
Furthermore, the sheer nature of tote bags means that their visibility goes far beyond the person using it as they will be seen by everyone who encounters that person whilst they are using the bag; families at the supermarket, professionals on the commute to work and millennials at the farmers market.
Promotional bags are often referred to as walking billboards for the product, service or message that you want to share with the world.
In fact, bags generate the most impressions when compared to any other promotional product with nearly 6,000 over the course of the life of the bag. This enables businesses to get their brand name seen by thousands of people every single day without any ongoing cost attached.
Reusable bags are a sustainable option for merchandise
Promotional products often get a bad rep for being wasteful as it is common for them to end up in the bin shortly after being handed to someone which means that it will quickly find its way to a landfill where it will take hundreds to a thousand years to decompose.
Therefore, when tapping into this market you should look at more sustainable options, and reusable bags are just that.
A single reusable bag can replace two disposable shopping bags per trip, two times a week equating to 192 bags a year being saved from landfills which is why they are such a great eco-friendly alternative to single-use plastic bags.
In order for a bag to be reusable, it will need to be made from a material that is durable to ensure that it is able to withstand the regular use and wear and tear it faces from carrying around groceries and more every week. Hence why they are often made using cotton, canvas and other eco-friendly materials that are heavy-duty and will increase the lifespan of the bag.
As a result, branded bags are products that the end user will keep for some months, even years, leaving a lasting impression and acting as a constant reminder of your business long after they have interacted with you.
There are endless options when it comes to promotional bags
Then there is the simple fact that bags are such versatile and customisable products that they enable businesses to be truly innovative and create merchandise that is authentic to your brand or message. For example, reusable bags can be dyed to match the brand colours or they can be produced in a particular style to align with your products such as branded bottle bags for a winery or bar trying to promote their business.
Bags also provide you with a large surface area (depending on the bag size) to print on so you can ensure your message is visible and clear to all who might see it as opposed to pens and keyrings which have limited space that restricts the type of artwork you can print on them.
Of course, the bolder and more creative your custom printed bags are the better brand recall and impact that they will have so the most important thing is to ensure that, when using this method of marketing, you make the most of it as you can significantly increase brand awareness when you get it right.
Our Bespoke and Branded Bags service connects you to our team of in-house designers who can work closely with you to create a brand-authentic and engaging promotional bag for your business. Whether you want to custom print on one of our stock bags or design something fully bespoke, we are here to help you bring your vision to life and elevate your brand.
Enquire today by giving us a call on 01923 537 433 or emailing us at sales@ecoduka.com