Three Creative Ways To Use Promotional Bags To Earn More Customers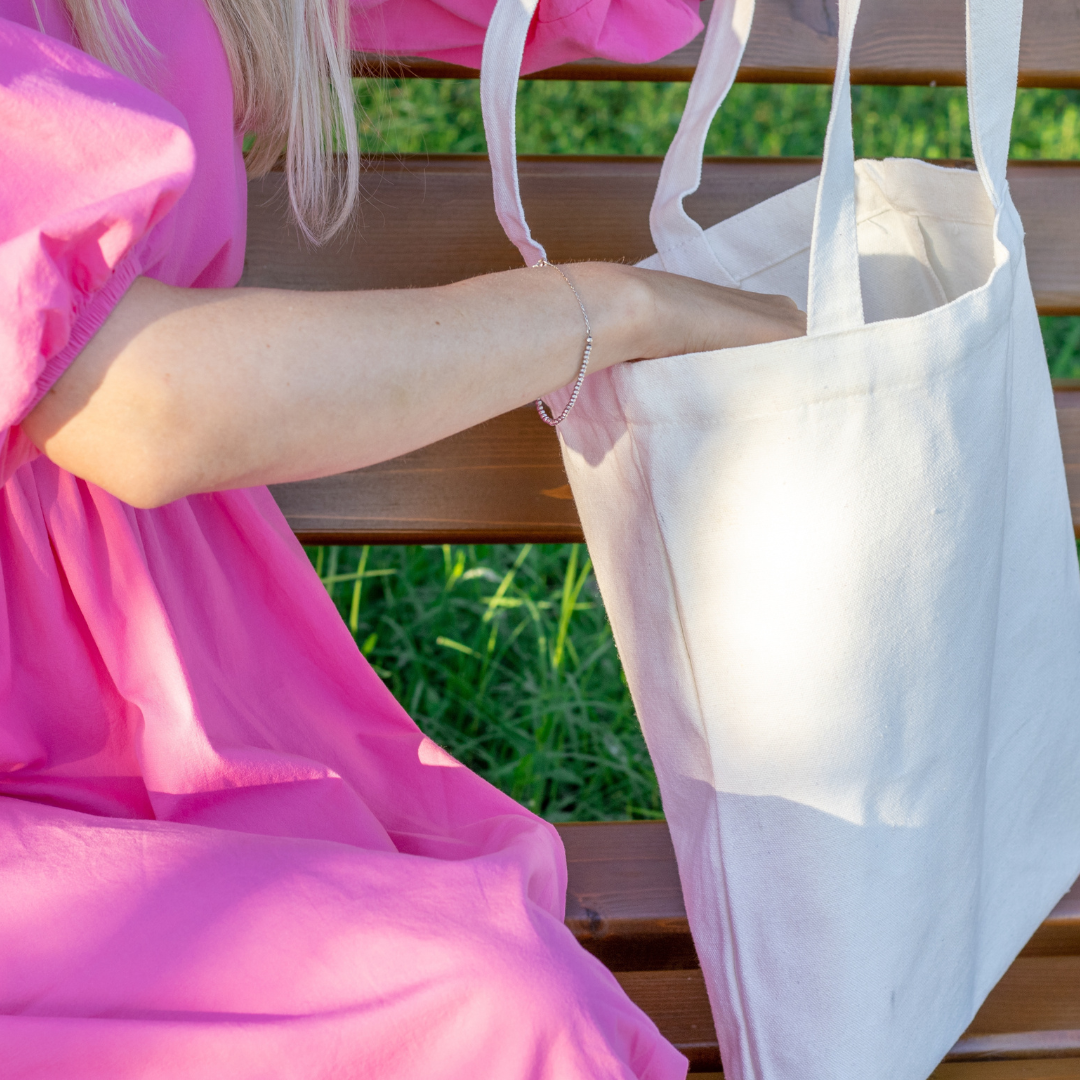 Promotional bags have always been a great marketing tool and remain one of the most cost-effective methods of advertising a brand, product, event or service. They're commonly distributed at events, exhibitions and trade shows as a freebie for attendees which can help attract attention to businesses and leave a lasting impression once recipients return home with their printed bag.
Printed bags have the added benefit of being able to be packed full of even more promotional goodies to really help you stand out amongst the crowd and increase brand visibility.
Although this is a popular and smart way to use branded bags to promote your business, there are some other creative marketing strategies that you can use to help get noticed and make an impact on your audience.  
Offer a printed bag as a gift with purchase
A gift with purchase is a well-known marketing technique that businesses use to convert visitors into customers, promote a specific product or increase average order values. They use the promise of a free gift with your order as an incentive for making a purchase whether that be a reward for every new customer, spending over a certain amount of money or ordering a particular product.
Printed bags are a great gift for this marketing method as they are a versatile product that come in all shapes and sizes so you can create a product that perfectly aligns with your brand. For example, branded cosmetic bags are a great gift with purchase idea for beauty companies and printed drawstring pouches are perfect for jewellery brands.
This offer not only directly entices new customers and increased spending, but it also gives you the chance to further advertise your brand. Once these customers receive their promotional bag and begin to use it, they will be wearing it outside and around other people which will be raising awareness of your business to all those who see it.
Run a giveaway on social media with a custom-printed bag as the prize
Social media competitions are a growing trend on platforms like Instagram as they are proven to be a very effective way of increasing engagement, growing followers and building brand visibility.
The strongest and most successful giveaways all have one thing in common – a highly sought after prize.
If users of the social media platform are given the chance to win something that they truly want or need, then they are far more likely to enter the competition no matter what it requires.
As low-cost as they are to create, promotional bags can have a high perceived value because of how useful and long-lasting they are which is what makes them a good choice for a giveaway. This becomes even more true if you invest in a premium sustainable bag or something more unique, such as a foldable bag or cooler bag, as these are extremely practical and less commonly used as promotional merchandise.
Create a limited edition promotional bag and sell it in your store
Promotional bags don't have to be freebies. You can actually make an instant return on investment by adding these products to your store and selling them to your customers.
This could be done by placing them at checkouts to offer customers an eco-friendly method of carrying their purchases home, or by having a limited edition stock and introducing them as a product line.
Branded reusable bags and totes have a value and many are willing to invest in them especially since they know that it will last them many uses and many years. This is particularly effective within the fashion and travel industries as sustainable bags are very much aligned with these types of brands.
If you manage to design a promotional bag that is of high-quality and looks good, then it could end up being worth a lot of money in the eyes of your customers.
We supply over a hundred different styles of reusable bags made from various sustainable materials including cotton totes, jute shoppers and canvas cosmetic bags.
From our extensive range, you can find a plain eco-friendly bag that meets the needs of your business and can be easily custom-printed with your bespoke artwork to create a promotional bag that will give your business the boost that it needs.
Enquire about our bespoke service here