Six Sustainable Gift Ideas For Christmas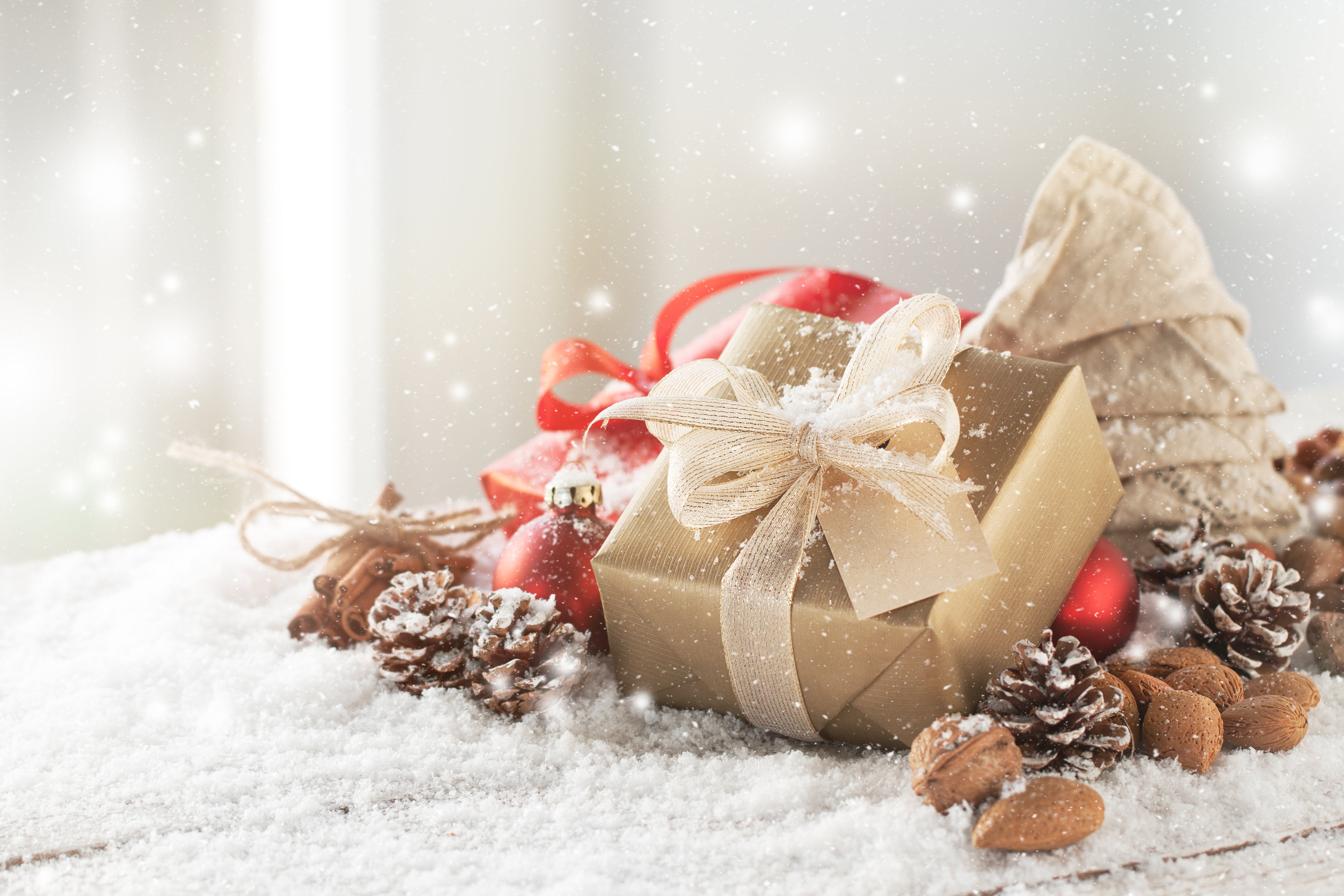 If you have yet to get started on your Christmas shopping, this is your official warning that the big day is only a few weeks away.
We understand why so many people put it off to the last minute as it can be a daunting task especially for those who want to uphold their sustainability practices. The very practice of buying your loved ones presents at this time of year can be viewed as excessive consumerism which is frowned upon within the green community.
However, it doesn't have to be such a challenging task.
There are some brilliant options available when it comes to sustainable gifts whether you want to make a big gesture or grab a few stocking fillers. We have several gift ideas available on our store that will bring a smile to the faces of those you love…
Eco-Friendly Cosmetic Bags
Do you know someone who has a huge makeup collection? Or someone who loves to travel and needs a convenient pouch to store some essentials in?
We have a collection of eco-friendly cosmetic bags that are the dream gift for those who need somewhere to store their cosmetics at home, or carry them when they're on the go.
All of our makeup bags are made from ethically-sourced canvas which means they are durable and easy to clean, and they come with a stunning zip closure to keep the items inside secure.
Reusable Coffee Cups
We're sure that there is someone in your life who drinks coffee as though their life depends on it and what better gift than one that makes their caffeine obsession more sustainable.
Whether your work colleague is boiling the kettle every hour or your best friend takes daily trips to their local coffee shop, our stunning range of reusable coffee cups will make for their perfect companion.
Made from bamboo and corn starch, these travel mugs are an eco-friendly and thoughtful present that will go a long way.
Choose from six colourways or our four patterned designs.
Premium Tote Bags
Our range of premium tote bags make brilliant gifts for the fashion and eco-conscious. These sustainable shoppers are great for all occasions whether going for lunch or a work meeting, and they will never go out of style so this is a gift that will last a lifetime.
Choose from products such as our popular Ivy Market Tote Bag or our Camellia Canvas Tote Bag – there is a material and design to suit everyone.
Tablet Case
We've got the perfect sustainable stocking filler in the shape of our Wisteria Black Padded Canvas Sleeve. It's a simple yet chic multi-functional carrier with a magnetic button closure that can be used to store and protect a tablet or as a sleek document holder for meetings and travel.
This is an excellent gift for young professionals or those that are always on the move.   
Gym Bags
If you have a loved one that is always in the gym or training for a sport, then this collection is for them. Our sustainable gym bags come in a variety of colours, materials and designs so that you can find the perfect one to gift to your brother, sister, friend, parent, son or daughter.
That way, they can carry their clothes, equipment and other essentials needed for a workout with an eco-conscious edge.
From rPET drawstring bags to a stylish canvas duffle, there truly is something for everyone.
School Bags
We've got something for the students too with our range of sustainable school bags and supplies. Whether you're gifting someone at school, college or university, this collection boasts an array of eco-friendly products made from jute, rPET, cotton and more.
There are pencil cases that make for great stocking fillers, book bags, messenger bags and drawstring gym bags. It's a practical and fun way of introducing younger children to the world of sustainability.
Still haven't managed to find the perfect gift from this list of options?
Well we have hundreds more products for you to browse including our new biodegradable straws, children's bamboo dinner sets and soft furnishings.