How To Repurpose Your Cotton Tote Bags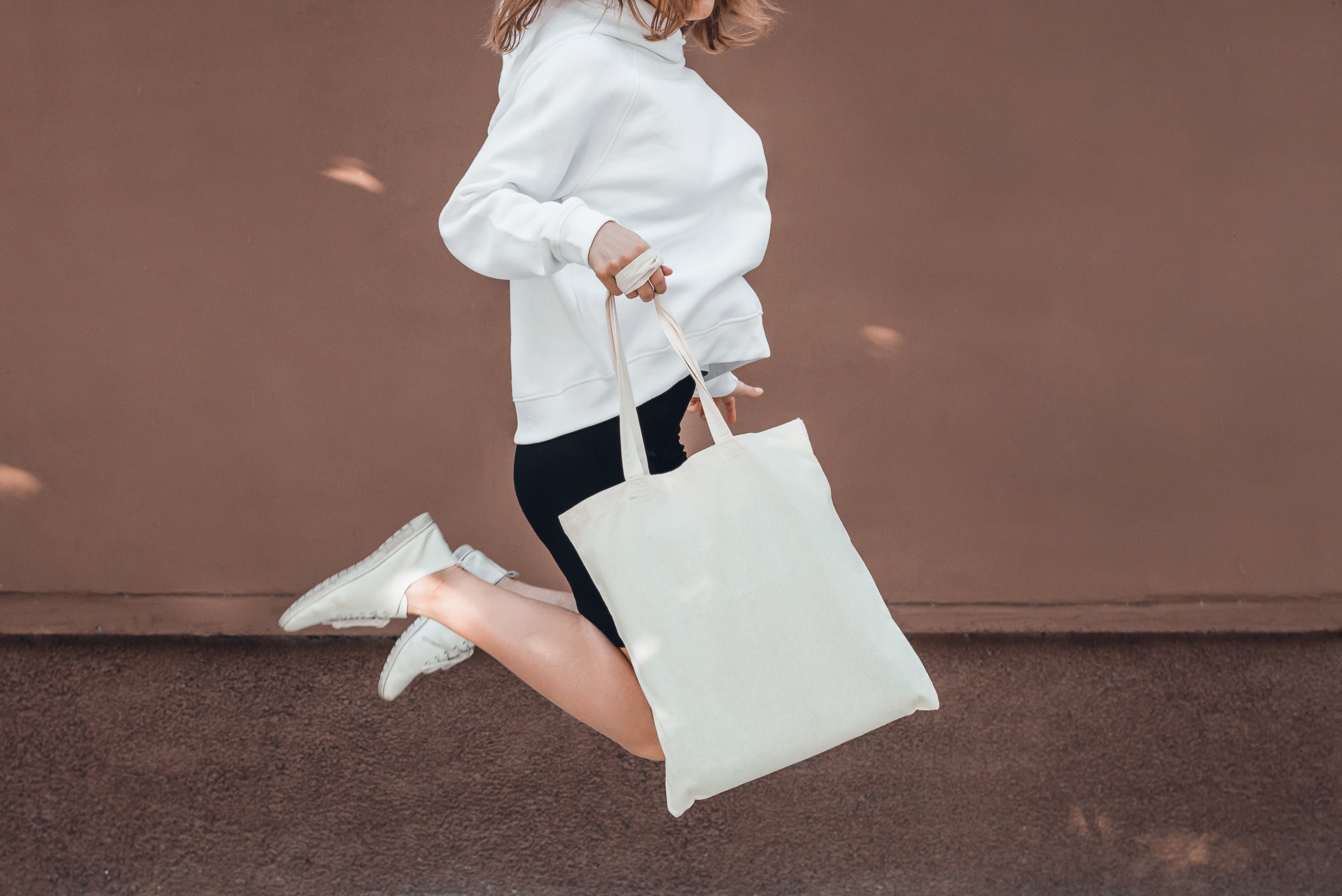 We are always looking at ways to live greener by implementing the 3 R's (reduce, reuse, recycle) into our day to day lives. One way of doing so is to repurpose everyday items rather than throw them away. This contributes to a circular economy and keeps goods and materials out of landfills and in use for as long as possible.
This can be applied to your cotton tote bags too. Although they are designed to be long-lasting, reusable bags with the average lifespan of two years, there will come a point when you need to purchase some new ones. This may be because they start to look worn and tired, they may have lost some of their strength due to loose threads or they have experienced wear and tear leaving them no longer fit for purpose.
But all is not lost.
When your cotton tote is no longer useful for shopping or days out, it doesn't mean that your investment has gone out of the window. Your bag can be repurposed and given a second life in a number of different ways…
Use your old cotton bags as dust bags
When you no longer want to take your cotton tote bag out of the house then you can keep it hidden but still put it to good use as a dust bag for shoes and handbags.
When your fashion accessories are left sitting in the wardrobe or on shelves for weeks and months on end, they will quickly collect dust. To avoid this frustrating situation, cotton dust bags are encouraged as a way of safely storing your shoes and bags so they don't get dirty.
Simply slip your items into one of your old cotton totes and keep them dust-free until you are ready to wear them.  
Convert your tote into a storage sack for vegetables
You can also find a use for your cotton tote bags in another area of the home – the kitchen.
If you cut off the handles of your bag, you can transform it into a cotton sack that can be used to store vegetables such as potatoes and onions.
It's a great way to keep loose food items secure and in one place and it will help you keep your kitchen organized. It will even keep your produce fresher for longer which reduces your food waste.
Collect recycling using your old cotton tote
There are many everyday activities around the house that require the use of a bag and many people used to hold onto their used plastic bags for these tasks. One such task is for the collection of household recycling.  
You can place recyclable goods such as cardboard, cans and plastic bottles into a bag and transport it to your outdoor bin or to a recycling facility.
By putting your used cotton tote bags into action for this purpose you are facilitating an act of sustainability using a sustainable product.
Keep your cotton bag for travel
Cotton bags come in handy when you're travelling too, even after they can no longer be used to transport goods or are no longer appealing enough to be worn in public.
For example, a cotton tote bag is great for separating your dirty clothes from the clean clothes in your suitcase whilst on holiday, or for keeping your more intimate items stored out of sight.
We stock a wide range of stylish sustainable cotton tote bags that are designed to replace harmful, single-use plastic bags in a bid to reduce plastic pollution. These versatile bags are made from ethically-sourced cotton (with the option of organic cotton too) and can be used for shopping, travelling, picnics, days out and more.
They are even able to be custom-printed for those who need promotional or retail bags for their business.