How To Get Involved in Recycle Week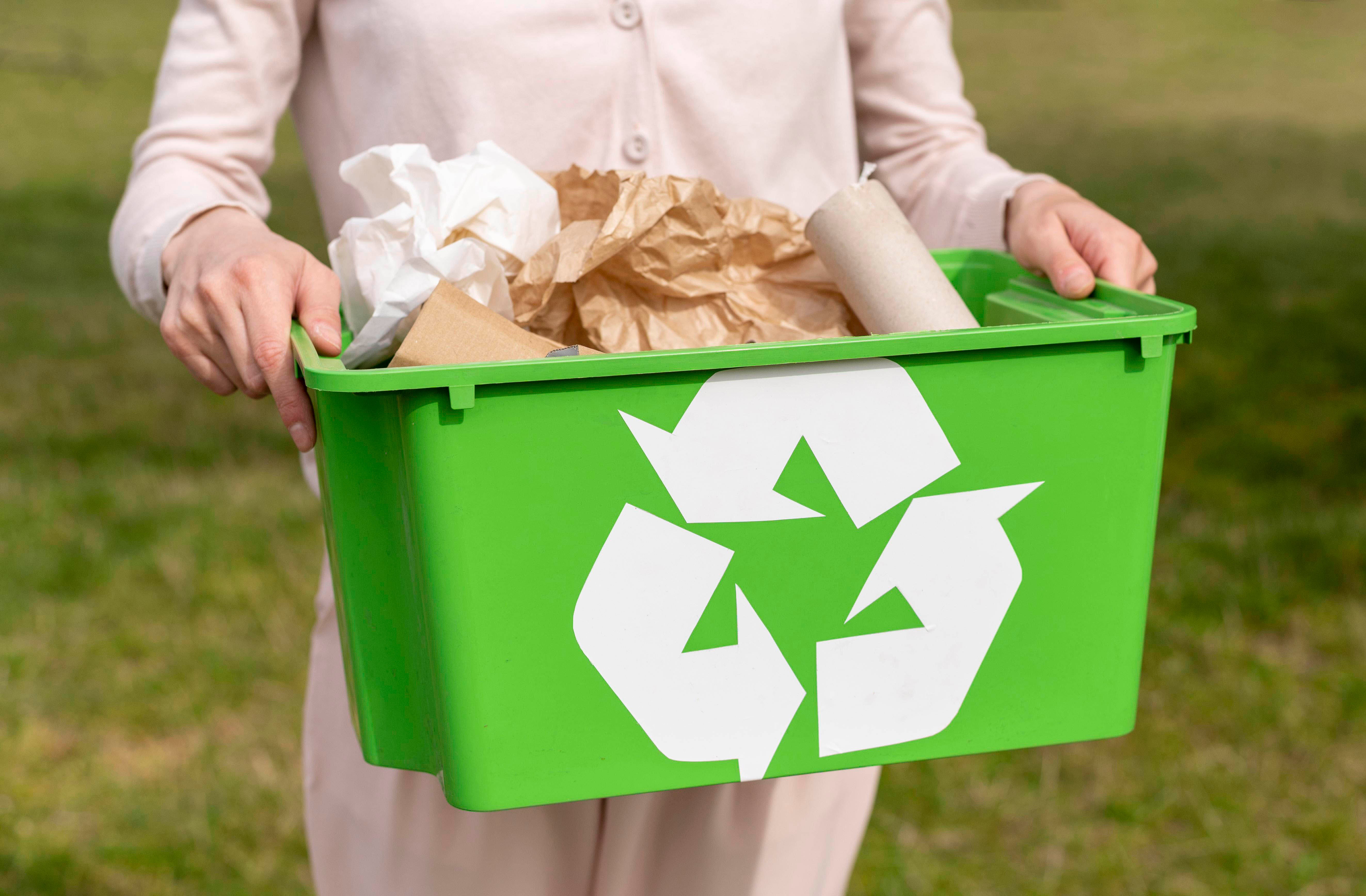 This week (20th – 26th September) is Recycle Week in the UK which is an annual event designed to celebrate and promote the benefits of recycling.
It's such a simple act that many of us find ourselves doing on a day to day basis when we dispose of everyday items yet there is still some work to be done in becoming more active and more educated on the matter.
In keeping with our sustainability principles, recycling is an important part of protecting the environment and an activity that we support whether it's by spreading the message or creating products that can be recycled or are made from recycled materials such as our RPET bags.
If you would like to learn more about Recycle Week and the different ways in which you can get involved then continue reading…
What is Recycle Week?
Recycle Week is an annual awareness campaign, organised by WRAP (Waste and Resources Action Programme), that focuses on the benefits of re-using waste and recycling more.

This year will the 18th anniversary of the event and is placing emphasis on climate change under the banner 'Step It Up this Recycle Week'.
The idea is to rally a movement behind combating the climate crisis and show people that, though there is not always much we can control in our lives which has been particularly true over the last 18 months, recycling is something that we do have influence over and we should all be stepping up to do our part.
There is a lot of brilliant information and resources available on the official WRAP website if you would like to learn more about it.
What Are The Benefits of Recycling?
Recycling has such a positive impact on the environment in many different ways which is why it has become such a high priority on the UK governments' agenda with them setting a target to recycle 65% of municipal waste by 2035.
One of the more obvious advantages of recycling is that it reduces the demand on natural resources which are finite and in short supply. Instead of chopping down more trees or extracting more materials from the earth, when we recycle we are continuing to use the materials that we already have.
As a direct result of the above, this will protect wildlife and ecosystems as, often, the process of growing and harvesting or extracting new raw materials will have a negative impact on the ecosystem in some way. Therefore, by reducing the need for this activity to take place through increased recycling, there is less harmful disruption to our environment.
Furthermore, making products from recycled materials requires less energy than using raw materials. For example, producing new aluminium from old products, such as recycled cans, uses 95% less energy than making it from scratch.
These are just some of the key benefits that we see as a result of the simple act of recycling and this doesn't include the cost-saving and employment opportunities that it creates too.
How Can You Participate in Recycle Week?
Recycle Week is all about finding ways to reduce waste and increase recycling so there are many things you can do to get involved.
Although we have improved as a nation when it comes to recycling, 55% of households are still putting items in the general rubbish that could be recycled such as aluminium foil and shampoo and shower gel bottles.
Therefore, one of the most important things you can do during this week is educate yourself on what can and cannot be recycled and then actually start implementing these practices into your household.
You could put a list on your fridge to inform other members of the home, you can invest in some labelled recycling bins and you can even take a trip to your local household recycling centre to deposit some of your items.
It's also helpful to be aware of the fact that recycling doesn't just mean disposing of your household items in the right bin for collection day.
Recycling simply means converting waste into reusable material which can also mean prolonging the life of household waste by finding a new way to utilize the material through repurposing or upcycling.
A good example of this is cleaning out empty shampoo bottles and using them as plant pots or storage containers.
As always, another great way to participate in the event is by spreading the message on social media using the hashtag #RecycleWeek.
You can share tips and advice on how to recycle or just bring the movement to people's attention in the first place.
You can also contribute to Recycle Week by purchasing products that are reusable and/or made using recycled materials.
We have a stunning range of quality recycled bags that are a great reusable alternative to disposable plastic shopping bags.
The range includes bags made from rPET, recycled polyester and recycled cotton all of which are GRS certified and perfect for shopping trips, days out, university, lunch meetings, picnics and more.
You can also add your branding or bespoke artwork to the recycled bags to create merchandise for your next event or gifts that will impress your clients.