Why Printed Bags Are One Of The Most Effective Ways To Promote Your Business At Events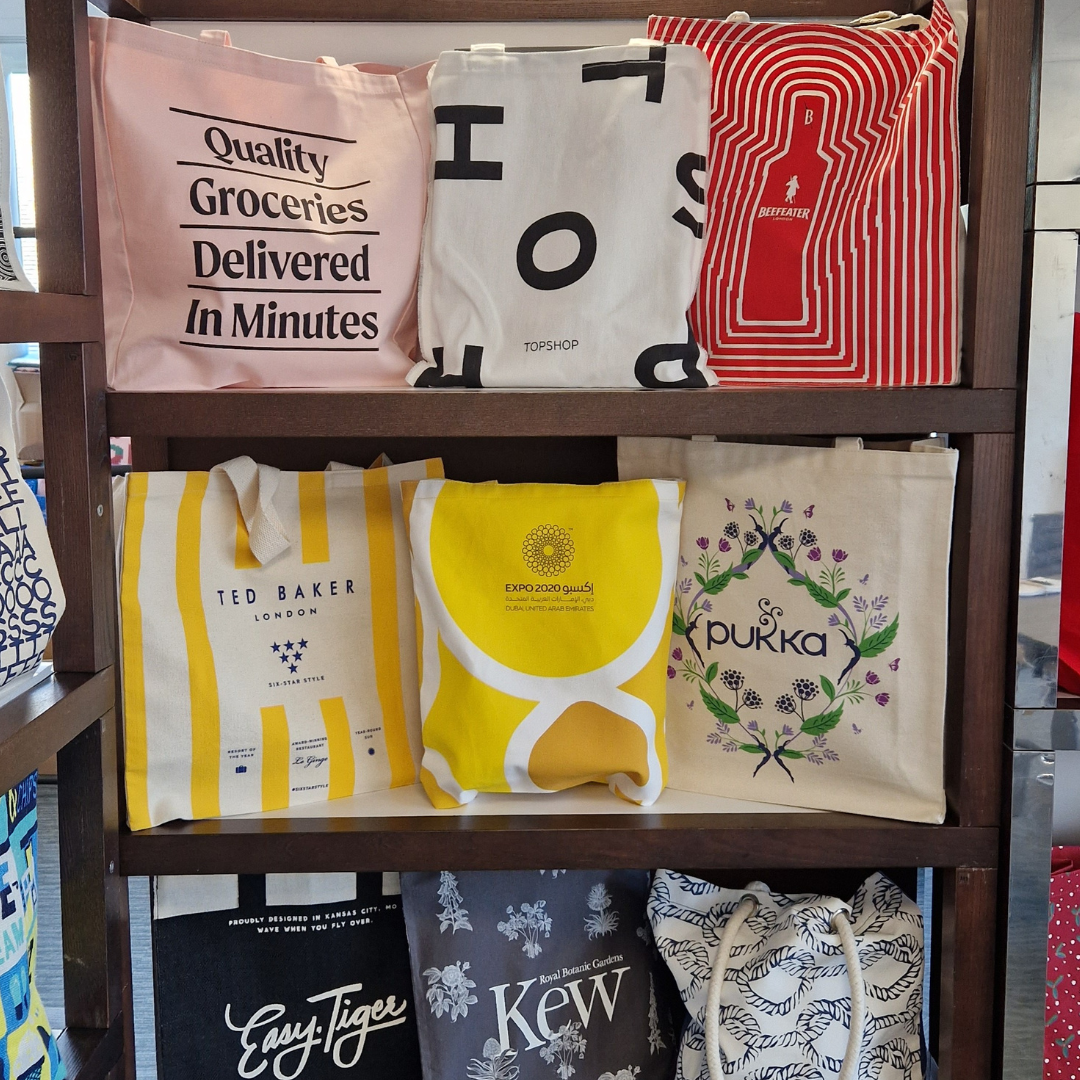 As a business, attending events, such as trade shows, exhibitions, conferences etc., is an essential part of building success, and this is true for any industry. Beauty brands can boost sales at conventions, marketing agencies can promote their services at trade shows and tech companies can find potential investors at networking events.
But the only way to make these outings worthwhile is by maximising your impact on the day, and one way to do so is through the distribution or selling of promotional products.
Though there are a broad range of merchandise products that you can create, the most popular choice has always been printed bags.
They are affordable, versatile, practical and have a wide appeal so they work for all sectors no matter the audience that they are trying to reach.
If that is not enough to convince you that printed bags are the way to go when it comes to promotional products, then here are just a few more reasons why you should seriously consider investing in them for your next business event.
Most events, especially trade shows and exhibitions, are filled with businesses all battling for the same thing – the attention of the attendees. This means that you have to go above and beyond to stand out from your competitors and a bold printed bag can do just the job.
With the right artwork, a bespoke style and some sustainability credentials, you can create an attractive reusable bag that will have your business on everyone's radar.
For example, we stock a stunning collection of premium tote bags made from eco-friendly materials that will cause any passers-by to stop in their tracks, or there are our CYCLO® recycled bags which are bursting with eco-credentials.
Once you have used some stylish and bold bags to get eyes on your business, the next step is to attract people to your stand by distributing them. Everyone loves a freebie, especially one that is practical and of real value or use to them and what is more useful than a reusable bag, such as a cotton tote or jute shopper.
A sustainable printed bag can be used for shopping, gifting, commuting to and from work, travelling and so much more. The fact that it is a durable product with a long lifespan means that, in the eyes of the recipient, it is an item of high value and one that they would usually have to pay a small price for in a shop. Therefore, to receive one for free is looked upon favourably which will have people running to your stand and looking at your business more positively.
You can even showcase the functionality of the bag to the attendees by using it as more than just a promotional product. It can be filled with further branded merchandise and printed marketing tools, such as a company brochure, acting as a gift bag for additional promotion of your business to attendees.
Once the event attendees have picked themselves up one of your printed bags, the chances are that they will take it home and use it for months or years to come leaving them with a lasting impression of your business. This long-term marketing is invaluable because though they may not need your product or services at the time of receiving your promotional bag, there might come a time when they do and your business is likely to come to mind before others because they will have seen your brand name or logo on their bag every day.
The most important and impactful role of a printed reusable bag, which makes it well worth the investment, is as a walking billboard for the message, product, service or event that you are trying to advertise.
What makes reusable bags so effective as branded merchandise is that they are a product that will be used in many different locations for months, potentially years, after the event. This means that the artwork displayed on it will earn hundreds to thousands of impressions over the course of its life. It is the type of brand awareness that cannot be replicated by digital marketing or any other forms of offline marketing for two major reasons.
A printed reusable bag will be seen by such a diverse range of people on a day to day basis because there are endless possibilities when it comes to where it may be taken, especially if the bag is versatile.
It could end up at the gym, in the office, on a university campus, in various supermarkets and shopping centres, at a festival and other events, or even in foreign countries when being used as a carry-on or travel bag.
Furthermore, unlike social media adverts or even traditional billboards at stations or on roadsides, a reusable printed bag isn't always just a brief message that will be scrolled, walked or driven past. Often the bag will be worn in the hand or on the shoulder or lap of the owner whilst standing in queues or sitting on public transport which gives onlookers time to read and digest the information displayed on the bag.
How powerful and memorable this is will depend greatly on how creative you get with your bag and its artwork.
With a team of inhouse designers and a plethora of experience, we can help you create a unique and eye-catching printed sustainable bag that will be worn with pride and is sure to grab the attention of passers-by. We will even ensure that it aligns with your brand and messaging by sticking to corporate colours and designing a bag that will appeal to your demographic.
For example, if you are a beauty brand that is beloved by young, working women, then we can create a trendy cosmetic case in your brand colours or, for a travel company that specialises in summer getaways, a bright and colourful beach bag is the perfect promotional product.

Learn more about how we can help you create a printed reusable bag that will take your business to new heights by getting in touch today at sales@ecoduka.com or complete our contact form.